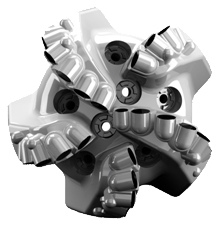 PDB Tools' PDC Product Line is designed, manufactured, and fabricated to deliver maximum performance for the oil and gas industry. The newest supplier of rock drilling tools, PDB Tools has expanded its product line to include Diamond and Fixed Cutter products. With a combination of over 20 years experience in the Engineering and Sales of PDC bits, PDB Tools continues to deliver exceptional performance which consistently exceeds customer expectations.
Engineering: PDC Bits are designed and processed with the latest 3-D Technology. The Design Process is fully automated to include spiral blades, cutter profile, cutter placement, and nozzle placement. Finite Element Analysis (FEA), Fluid Dynamics, and Mechanism are additional tools used to analyze and simulate thermal, structural, and dynamic properties.

Cutting Structure: Cutter pockets are designed with 100% cutter exposure for maximum penetration rate capabilities. PDB Tools products utilize premium PDC cutters which are Thermally checked, using Finite Element Analysis. Our PDC interface has shown exceptional stability with minimal wear. Low vibration studs are used to stabilize the bit and minimize cutter wear.

Gauge options: Depending on the application, spiral blades and gauge pads are utilized to optimize bit stability. Spiral blades deliver a shorter gauge pad, with a larger surface area. Optional features include varying combinations of thermally stable diamond inserts (TSP) and tungsten carbide inserts (TCI) on gauge. This feature has been found to deliver maximum cutter retention which in turn greatly extends overall bit life.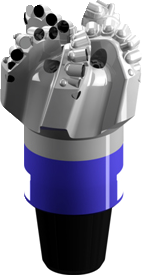 Bit: PDBTools produce both matrix body and steel body PDC Bits. Junkslot areas are maximized for fluid return and optimize bit hydraulics. Nozzle placements are computed for maximum fluid flow and cutter cooling.
Vision: PDB Tools' PDC bits are manufactured with the industry's "best" raw materials to ensure competitive performance. PDB Tools has integrated mathematical modeling, design analysis and computer controlled manufacturing into a world-class system capable of supporting continuous product improvement. Through the organization of these facilities and processes, our vision is to support growth in the international marketplace by introducing "best in class" manufacturing systems and practices, thereby allowing us to produce premium Fixed Cutter Products capable of delivering consistent and industry leading performance.