Apollo AO Series (300mm gage diameter)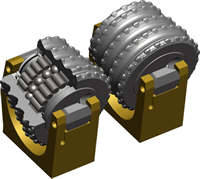 Steel Tooth Design
PDB Tools Raisebore Roller Cutters are designed to be used in a wide range of reaming heads, varying in sizes from 0.6 to 3 meters in diameter. Designed for optimum performance in all types of rock formations, the roller cutters are engineered for any type of Raisebore Head configuration. The cutting structure has a 25mm row spacing for full bottom hole coverage which delivers better rates of penetration as well as increased toughness. The option of a random cutting structure is available for special drilling conditions in softer formations or low powered drilling machines. These cutters are designed and manufactured using the latest technology and will deliver optimum performance.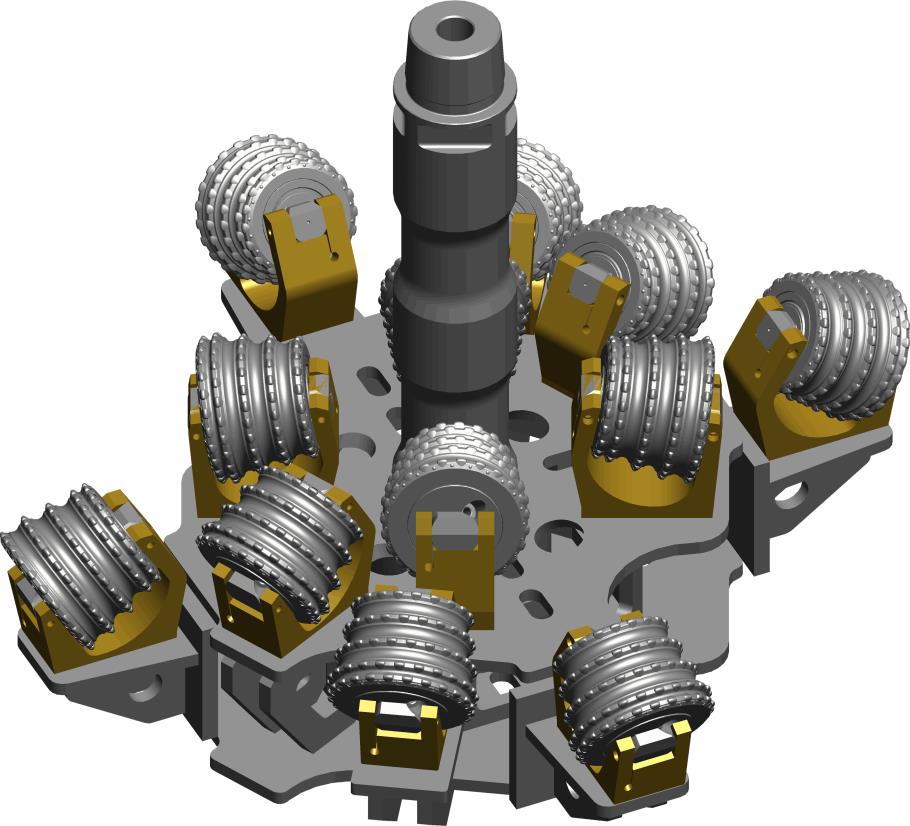 Proprietary Mechanical Seals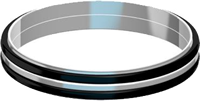 Our Metal face seals use proprietary o-ring material. These Metal face seals have proven to increase bearing life versus our competitors in harsh environments and tough drilling conditions.
Engineered and Designed for Simple Installation
PDB Tools realized seal installation and replacement could be difficult at remote drilling sites. Consequently, we engineered and designed our saddles and cutters to be simple and efficient. The Apollo AO cutters were designed to meet the requirements for smaller sized heads. These roller cutters come in pairs with a N feature (double nose row inserts) and G feature (double gage row cutters). There is also a cutter available with a random cutting structure. Pressure compensators are included in all raisebore roller cutters.